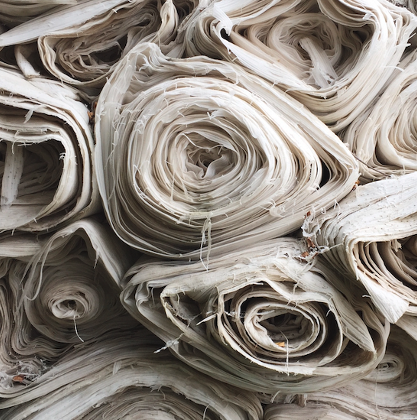 We want to reduce our footprint through material with benefits and are striving to become a strong player within the field.
We are working with fibers that have a positive impact on the environment and our selection of fabrics are 100% traceable. 
Ecovero Lenzing Viscose
– Sustainable FSC wood sourcing.
– Lower emission and water consumption.
– Awarded EU Ecolabel. 
Recycled Polyester
Garments
– Recycled from old garments and
waste cuttings. 
– Reducing CO2 emission and resource consumption.
– Less energy to produce compared to virgin polyester.
Plastic
– Recycled from post-consumer plastic bottles and pre-consumer waste. 
– Easy, inexpensive, and lightweight to recycle.
– No need to remove bottle labels.
Organic Cotton
– Sustainable cotton is grown without the use of synthetic pesticides artificial fertiliser and other toxic chemicals.
– Producing only from certified fabric suppliers.
– Assuring better quality and sustainable production processes.
BCI Cotton
– Collaboration with BCI suppliers.
– Helping farmers grow more environment-friendly cotton.
– Improving livelihoods and economic development in cotton-producing areas.